Welcome to Emerson Migration Law
Whether you are an individual or a business, the process of obtaining a visa in Australia is incredibly confusing. If not navigated carefully, the consequences can extend from wasted money to deportation and re-entry bans. 
In this journey, a skilled migration lawyer does more than merely guide you–they expedite the process and eliminate unnecessary expenses.
At Emerson Migration Law, we understand and are dedicated to assisting you.
Recognised as the Best Migration Law Firm in Australia for both 2022 and 2023, and with over 2,000 successfully resolved cases, our proficiency in handling complex immigration challenges is unparalleled. Let us take this next step with you.
2,000+
Cases Successfully Closed
30+

Years of Combined Experience
Fixed & Attractive
Pricing
Elite
Migration Lawyers & Agents
2,000+
Cases Successfully Closed
30+

Years of Combined Experience
Fixed & Attractive
Pricing
Elite
Migration Lawyers & Agents
Our Immigration Services - How We Can Help You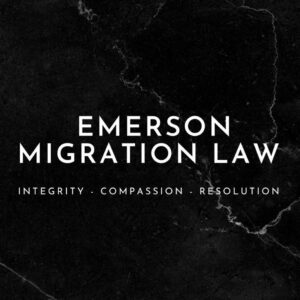 About Emerson Migration Law
Aishwarya Somal, Director of Emerson Migration Law, Global Pathways Education and Emerson Family Law, is a respected figure in the immigration law space.
As an immigrant herself, Aishwarya deeply empathises with the immigration challenges and advocates for accessible migration processes for all. Her leadership has earned recognition, including the Nick Xynias Lord Mayors' Young Multicultural Businessperson of the Year award in 2020.
Her firm reflects her dedication to inclusivity, often prioritising the hiring of immigrants. Aishwarya's approach to immigration law combines professionalism with deep empathy and expert understanding of the immigrant experience, making her a true advocate for her clients and community.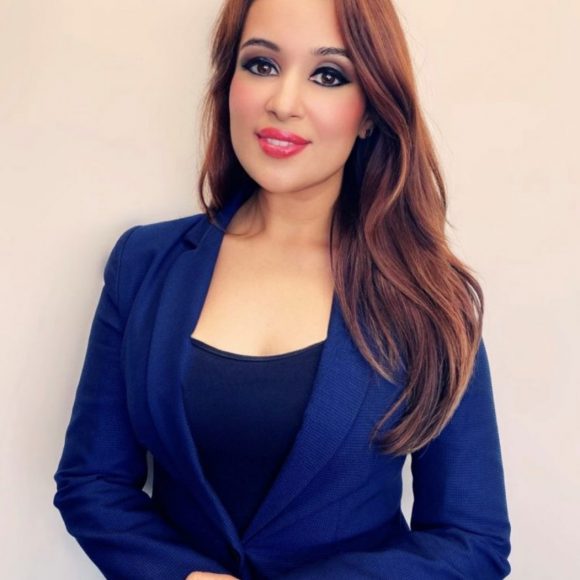 Director / Solicitor / Registered Migration Agent (Australian Legal Practitioner No. 1577017)
We let our clients do the talking...
Saludos desde Cabo San Lucas estamos muy agradecidos por las atenciones brindadas con nuestro caso realmente fue rapido y seguro. Gracias por las gratas noticias ⭐️⭐️⭐️⭐️⭐️
amiraelitefitness
2023-10-24
I cannot express my gratitude enough for Aishwarya and her incredible team at Emerson Migration Law. Aishwarya helped me navigate the intricate process of applying for my permanent residency, and I am thrilled to say that I received it in an astounding three months' time. The level of professionalism and expertise exhibited by Aishwarya and her team not only met but exceeded my highest expectations.From the very beginning of our journey, Aishwarya provided me with expert guidance, unparalleled attention to detail, and a warm, supportive approach that made the immigration process significantly less daunting. Her knowledge of immigration laws and regulations is truly commendable, and it is evident that she and her team are committed to delivering results with the utmost dedication.What sets Aishwarya's practice apart is the comprehensive teamwork that ensures a seamless experience. I would like to extend my heartfelt thanks to Amelia, the legal assistant, whose support and diligence were invaluable throughout the process. Her prompt responses and assistance made the entire journey smoother.I'd also like to acknowledge Ben at the front desk, who handled all my inquiries and ensured that all administrative aspects were managed with precision and efficiency. Their collective effort played a pivotal role in achieving the remarkable three-month turnaround for my permanent residency.Throughout the entire process, I was kept well-informed, and any questions or concerns I had were promptly addressed. Aishwarya's ability to streamline the permanent residency application process was truly remarkable, resulting in a smooth and efficient experience for me.I highly recommend Aishwarya's legal services to anyone seeking assistance with immigration matters. If you are in search of a professional, dedicated, and knowledgeable immigration lawyer, look no further. Aishwarya and her team are simply exceptional. I am incredibly grateful for their support and for helping me achieve my permanent residency status in record time.Thank you, Aishwarya, Amelia, and Ben, and your entire team, for making this life-changing process such a positive and successful experience. I am immensely appreciative of your efforts and expertise.
just want to thank Aishwarya and the team at Emerson Law for taking me and my wife through the process of my immigration process in to Australia.. made the whole process a lot easier than we ever thought it would be .. would recommend to anyone looking to go through the process .
Partner visa in 2 months! We used Emerson Migration for our Partner Visa. We had a few consultations with other companies before meeting with Aishwarya. She was by far the most professional, confident, "peace giving" and competent lawyer we spoke to (and a great price!). We also worked closely with Amelia who was our case manager. She was absolutely brilliant - super helpful with our questions and concerns and made the process very smooth. We thought the process could take up to 12 + months but it only took 2 months! We are super grateful for Aishwayra, Amelia and the Emerson team. Much love and thanks!
My partner started the process, and Covid shook our world. Thanks to the amazing support from EML, and the meticulous attention to detail, my partner is now a permanent resident of Australia. No way would I ever consider trying to do this process myself - get a professional, and make sure they are up to the task. EML definitely meets the requirements!!
I cannot recommend Emerson enough! I first contacted them in April 2022, but due to some life events, I was only able to submit my partner visa application in February 2023. Throughout that time, and post-application, I always felt supported and cared for. All my questions and concerns were answered, and they always made sure I felt comfortable to ask anything. I truly could not have gone through this experience without them, especially with the numerous stressful life events I have gone through this past year. A special thank you to Aishwarya, Grace and Ben - I am so happy I got you all on my team.
I needed to get a visa for my partner to come to Australia. I had done an application myself and the visa was declined. After working with Emerson Law we got the visa approved in one week. Emerson Law were very helpful and professional.
A very good outcome yesterday with my complex visa situation since 2019 it was so complicated that I have doubts and lost my hope about not being able to gain my Australian dream to life living here in Australia with my partner and my Australian kids.I found out about Emerson migration online, in 2021 I trust and have faith, that they are professionally experts and one of the leading migration experts in Brisbane.and they will get me through i engage them with so much of my complicated situation.they help me withdraw my previous visa which I was meant to leave Australia and leave my Australian children behind to apply offshore for new partner visa. Sarv, and Aishwarya helped me in every step of my situation guide and lead me through until the 25/05 /2023 yesterday I received and unexpected shocking news, that brings me tears of joy! my advice to anyone who is looking to migrate to Australia is please trust me and my words I count on Emerson migration because thankfully they help me walk me across the scariest bridge, I would not even be able to make it without them. Sarv, aishwarya, Amelia and Grace and the team so thankfully blessed to have chosen you only 11 months after they have been dealing my complex visa situation yesterday I was double granted. Appreciate you all and Many thanks once again.Gilda Nasse
Kyle Hesselmans
2023-05-16
Hats off to Emerson Migration Law! I contacted the agency for assistance with my partner visa application. Throughout the process, I felt assured that I was in good hands with their expertise. There was never a point in the application where I felt stressed. Their regular communication through email and the ability to book consultations helped put me at ease. It's been an absolute pleasure being a client of Emerson, I'd recommend them to anyone! A special thank you to Aishwarya, Ben, Amelia, and Grace for being so helpful!
Why Choose Emerson Migration Law
Fast Communication and Insider Advice
Time is of the essence, and we respect that. Our experienced lawyers are always at hand, providing insider advice from years of specialised practice.
While our record in obtaining successful outcomes is exemplary, we also assist with appeals, Ministerial Intervention applications, and Federal Court work.
Transparent and Fair Pricing
Our mission is always to provide value that exceeds the cost, and we never charge hidden fees.
Our Network is Your Network
Our carefully selected network includes all the professionals you'll need for your migration journey—real estate agents, education counsellors, financial planners, accountants, and more.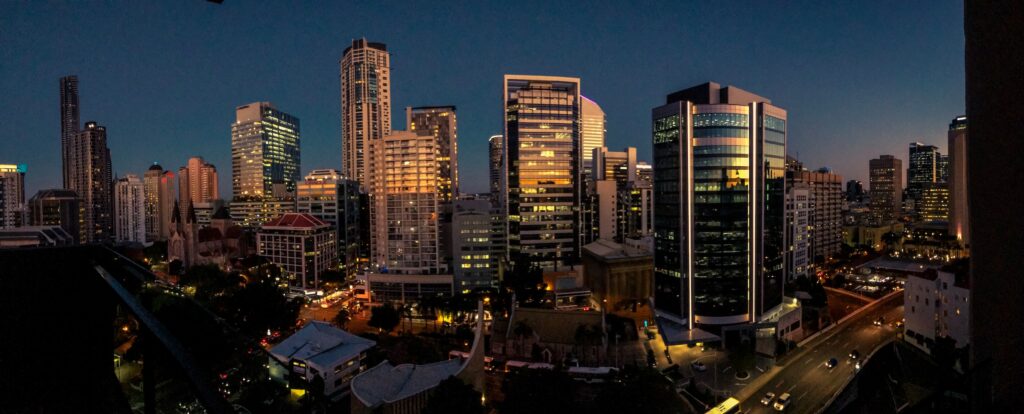 Your Stress-Free Migration Journey with Emerson Law
If any of these apply to you:
You want to resolve any uncertainties about your application and achieve peace of mind.

You want to clear all hidden costly errors and rest assured that requirements are correctly met.

You want to complete your registration easily, quickly, and stress-free.

You want to get expert guidance through the entire process, including private access to a network of complementary experts.
Request Your Initial Consultation Here
Our initial consultation is set at AUD 330 (equivalent to approximately USD 210 and EUR 200), including tax. This fee guarantees a thorough service, whether conducted in person or via Zoom and contains any subsequent written advice you may need with no additional charges.
Need First-Class Legal Assistance Today?